Pioneer Student Work
Previous | Next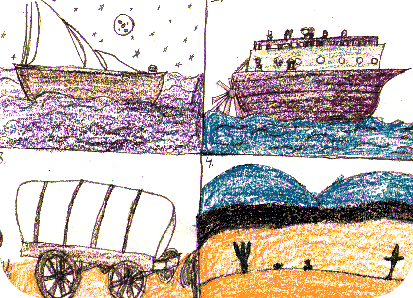 Description:
Crayon storyboard by Monique, a 5th grader from Barnett Elementary.
Image courtesy of:
Heritage Gateway Project Images, These images have been gathered to support the Sesquicentennial celebration of the immigration to Utah.
Coming from Denmark
My great, great, great grandmother had just gotten divorced when she decided to take her children and come to America on a boat. She then came to Utah. I do not know how she came, but I think she came by wagon. She came when Utah was alread a state, so she might have come by train.