Pioneer Student Work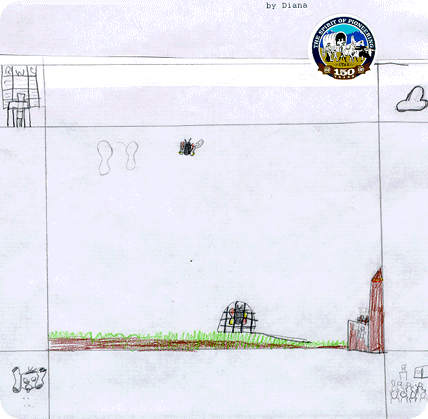 Description:
4th Grade Diana's picture to accompany her report on pioneer Jett Helena Capson Heugly.
Image courtesy of:
Heritage Gateway Project Images, These images have been gathered to support the Sesquicentennial celebration of the immigration to Utah.
Pioneer: Jett Helena Capson Heugly (Diana - 4th Grade)
My great, great grandma had a happy childhood. She went to school and was very pretty. She was born into a family of ten. She was married in the Salt Lake Temple to David Heugly. She enjoyed her twelve children. Her last child was born with a defective heart and died at three months old. It was hard for her at that time.

She raised her children in East Millcreek. She had to work hard and didn't give up. She kept going even though she had a lot of children to raise.