Pioneer Student Work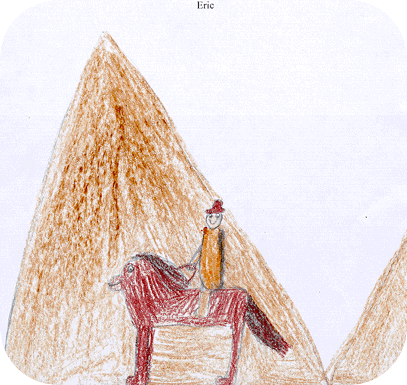 Description:
4th Grade Eric's picture to accompany his report on pioneer Kit Carson.
Image courtesy of:
Heritage Gateway Project Images, These images have been gathered to support the Sesquicentennial celebration of the immigration to Utah.
Pioneer: Kit Carson (Eric - 4th Grade)
Kit Carson was born in 1809 in Madison County, Kentucky. He was a frontiersman, beaver-trapper, mountain man, scout, and guide for government expeditions, Indian agent, and army officer. From California to Kansas and all the states in between, he was an American hero of the 1800's. He had the pioneer spirit of adventure and courage. He explored the state I now live in.